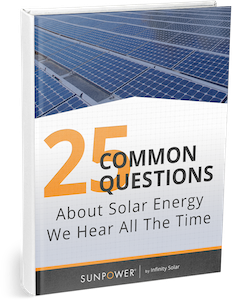 You Have A Ton Of Important Questions
We've taken the time to answer the 25 most common, and toughest questions we hear about solar all of the time.
In this eBook, you'll get the answers to questions such as:
What qualifies my house for solar?
What are the average solar savings?
What is the installation process like?
And many more
Get Your Free Copy Instantly!