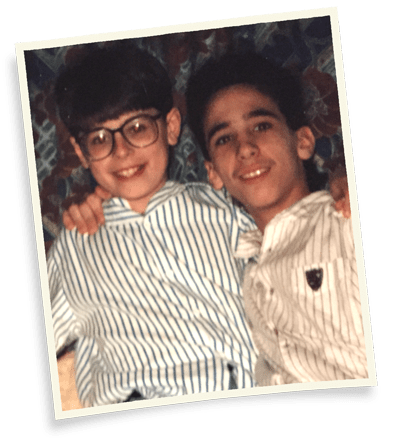 SunPower® by Infinity Solar co-founders, Murphy Panagiotou and Achilles Tzoulafis, are not only great business partners, they're lifelong friends who grew up across the street from one another. After pursuing separate careers – Murph as a roofing contractor in Rockland County, New York, Achilles as an electrician in northern New Jersey – they combined their talents and experience to embark on an exciting new venture: solar power.
Seven years later, SunPower® by Infinity Solar is part of the largest growing dealer network in the United States with over 6,500 projects completed in New Jersey, Rockland County and Orange County, New York.
We're homegrown.
We live here. We work here. We care just as much about your home as you do. We're comprised of more than 50 unique individuals who share the same common goal – providing you with the most efficient solar systems available.
We've got your back.
Just because the job is done, doesn't mean we are. Any questions or solar maintenance issues, we'll take care of it all for the life of your solar system. That's our promise.
We're efficient.
We know you don't have all day. Our team of locally ­licensed electricians arrive when you expect them and will have your solar system installed and running usually in one day's time.
We're knowledgeable, but always learning.
With an emerging new market like solar power, there is a lot to know about equipment, installation and maintenance. We've got the answers to any questions you may have about your solar system.
We don't do cookie-cutter.
Every home is different and requires a custom approach. We work with you to identify the perfect solar energy system for your needs.
We're SunPower® masters.
As a Dealer of SunPower® solar systems, we use only the highest-quality solar panels on the market, manufactured right here in the U.S.
Check out our local projects
Thousands of homeowners across the NJ and NY area are making the switch to solar. In fact, we've handled hundreds of installs in local neighborhoods! View the map below to see some of our most recent local installations.